Download SPIN evidence of return on investment
Seven businesses share their SPIN Selling journeys and evidence of return on their sales training investment.
Download the whitepaper to learn:
How a wound care company increased revenue by 43%

how a software company achieved a 50% uplift in sales

how a healthcare provider increased sales call success by 150%.
Essential reading for sales leaders.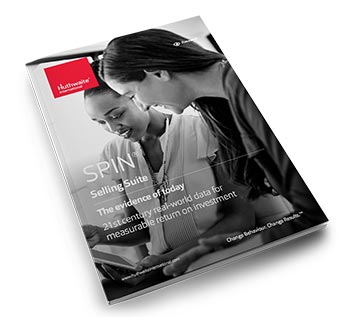 What our clients say
We are a non profit and the SPIN® methodology worked really well equipping us with the selling techniques but doing that in a consultative manner.
Raksha Pattni
SPIN
®
Selling
Our SPIN virtual sessions were delivered with so much energy! We learned many useful tools that have really helped to create the momentum we need at the moment to overcome our daily challenges.
Soren Johannes Bjerre
SPIN
®
Selling
Since we've had SPIN training our conversion rate (won vs lost) has improved from 10% to 23%... Our overall pipeline conversion (including open opportunities) has improved from 15% to 18% despite being in the midst of the many challenges we've faced due to Covid.
Dan Metcalf, Sales Manager EMEIA, Scientifica
SPIN
®
Selling