SPIN® Selling is the definitive course for consultative selling in a business-to-business environment. SPIN® has proved to be one of the most effective ways to improve your sales success and deliver bottom line results.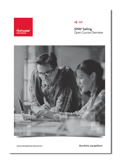 This an intensive three day programme where you will learn the techniques and behaviours used by some of the world's most successful sales people.

Download our SPIN® Selling Open Course brochure. Or click here to view our programme
Account Strategy for Major Sales (ASMS) is highly appropriate for sales managers, account managers, sales executives and any other specialists tasked with the management of long – cycle sales involving multiple influencers/decision makers, strong competitive activity and a perceived risk for the customer of making the wrong decision. By the end of the programme you will know how to reach and influence all the key customers involved in the decision making process, how to influence their decision criteria in your favour and how to analyse your competitors and strengthen your position against them.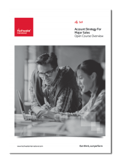 You will also also learn how to achieve a significant increase in sales revenue and profitability. This is an intense and interactive 3 day course.
Download our ASMS Open Course brochure. Or click here to view our programme
Large group bookings
All our programmes are for a maximum of 16 people and include one or two trainers depending on the course. If you are interested in making a booking for a large group from your business you may benefit from one of our bespoke, in-house courses, whereby we tailor the course to your specific business and deliver it at a venue of your choice.
Find out more about contact us for more information.