International reach
As companies increasingly expand overseas and do business internationally, so their requirements increase for a far higher and more consistent standard in their sales, negotiation and communication practices.
Participants experience the same training in any of the thirty five languages in which we deliver

Whatever your local culture demands, we understand and can meet these needs

Whilst management can oversee projects centrally, they can be sold and implemented locally.
The scope of our international delivery is vast. We've managed and implemented training solutions for countless international clients.
We help you achieve international consistency across however many countries your teams reside.
To do this, we deliver the same proven methodologies but via a deployment strategy designed to meet the needs of each of your teams and territories. This is crucial. We cannot support behavioural change without being flexible and addressing the different cultural contexts within which this change will take place. That's why, where needed, every international project begins with a cultural readiness indicator. It gives us the intelligence we need to devise a deployment strategy entirely in keeping with your specific requirements. Find out more in Our approach.
The scope of our international delivery is vast. In total we've worked in 109 countries and in 35 languages. We've worked across 69 countries for one global telecoms company alone. We are a world leader in our ability to deliver a consistent programme at this scale. That's a huge reassurance for our clients and a level of experience they find invaluable.
Browse our Network above and on the left. And if you have an international project you'd like to talk over please don't hesitate to contact us.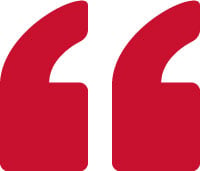 "Huthwaite really did offer the ability to deliver around the world. Many companies claim to, but we have learned the hard way about language barriers, cultural differences and resourcing issues, even in Europe. Huthwaite convinced us by proving what they've done for other international organisations."
Aggreko