Welcome to Huthwaite South Africa
As one of South Africa's most respected management consulting firms, P E Corporate Services, (PECS) enjoys a reputation based on a 70-year track record of assisting clients across all sectors of the economy in South Africa, throughout Sub-Saharan Africa and internationally. Our head office is based in Johannesburg with regional offices and associate relationships in other centres. PECS has been privileged to provide advisory and training services to more than 5000 client organisations across a wide range of industries including public sector, listed and privately-owned organisations. PECS is a licenced distributor of Huthwaite International products.
We are a highly client focussed organisation – our mission is to provide clients with products and solutions that enhance both organisational and individual performance. PECS has, for many years, been acknowledged as a thought leader and contributor in the HR field at large. This has been recognised by various awards (including an award as the top-rated HR consultancy in South Africa) and through continuous contributions by PECS' consultants and learning and development professionals/facilitators to professional forums, interest groups and the media. Our staff are versatile professionals with appropriate tertiary level qualifications, formally accredited where relevant with many years of experience in the areas in which they specialise.
PECS provides clients with a portfolio of human resource and training solutions in areas in which the company enjoys world class expertise.
Areas of core specialisation include:
all aspects of reward management and consulting
organisation design/structuring, job design, job evaluation and grading
talent assessment and development
management, leadership and behavioural training
operations management and skills training
sales and marketing training.
P-E Corporate Services SA (Pty) Ltd
77 Bristol Road, P.O. Box 8550 Corner Oxford Road
Telephone +27 11 442 4334
www.pecs.co.za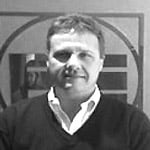 Johan van der Walt
Johan van der Walt is the Head of Learning and Development of P E Corporate Services (PECS), the Southern African Global Affiliate of Huthwaite International. Johan is responsible for the management of training and consulting services in the areas of Leadership Assessment and Development, Sales Effectiveness and Organisation Development.
Johan earned his Honours degree in Human Resources Management and an Executive Diploma in Business Management from the University of Johannesburg. He is a Member of the Assessment Centre Study Group (SA), the Requisite Organisation International Institute (UK) and certified to facilitate a variety of globally acclaimed leadership, sales and team development interventions.
Johan has over 20 years of consulting, training and coaching experience with private companies and public sector institutions. He has undertaken major consulting and training assignments in Africa, Middle East, Asia and Europe working with high profile international agencies. Johan specializes in leadership and sales development through a variety of leadership and sales assessment and development methodologies, programmes and interventions. As a seasoned OD and Management Consultant, Facilitator, Assessor and Coach, he works in the areas of leadership development, change management, team development, sales development, diagnostic studies, organization design and development, management assessment centres and executive coaching.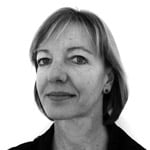 Sue Anderson
Sue has been involved in the field of facilitation and coaching for the past 16 years. She is an internationally accredited facilitator and has worked extensively overseas and within Africa. Some of the clients she has worked with are Citi Bank (USA & Far East); HSBC; Reuters, Ericsson Global and Airtel Africa. Her experience bridges many industries from corporates to retail.
Recently, Sue has been involved in project managing an International Client within Sub-Saharan Africa. She has been actively involved in assisting this client with the establishment of a 'sales culture' and the incorporation of Sales Skills into the daily sales executive's work, as well as these skills forming part of the sales executive's performance criteria.
Sue has conducted workshops in the following industries: communications; information technology; automotive; pharmaceuticals; food services; consulting; financial and banking; mining; engineering and events organising; manufacturing and retail.
Sue has been asked by some of her clients to speak at their national sales conferences. She also gets involved in delivering sales messages in open conference forums. Sue is actively involved in the upliftment of people within Africa and does a lot of work in championing various causes.
Sue's facilitation style is engaging and participative. She believes transformation occurs when behaviour changes and it is only through practicing the skills in a safe learning environment that learners have a chance to explore and develop new skills.
Sue is the Master Facilitator for Huthwaite International at P E Corporate Services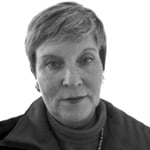 Suzette Serfontein
Suzette's focus has always been on the development of people and optimising organisational performance, both in a management role as Manager Sales, Marketing & Motor Industry Training and Senior Project Manager Quality Management at the Standard Bank group as well as independent consultant & facilitator for the past 20 years. As independent consultant and currently as Director of Unlimited People Consulting (Pty) Ltd, she has worked in various industries throughout South Africa, all English-speaking countries throughout Africa as well as the Sudan and Senegal.
Her experience is focused on the development and performance improvement of individuals and teams, specifically in the areas of sales, customer service and management development. She has trained, facilitated groups, coached as well as designed and developed programmes and processes within various industries and worked at all organisational levels. She also consults to management in the areas of training and performance management, sales and service strategy.
Suzette has a BA Degree from RAU (University of Johannesburg) and a MDP from University of Pretoria. She is an accredited assessor with the Services SETA, a registered Skill Development Facilitator (SDF) as well as certified as a facilitator and master trainer in various national and international management and sales training interventions. She is also a licensed practitioner for Science of Happiness at Work (I-Opener Institute UK).