Companies spend billions on improving employee performance yet not all of them can link the investment to increased profits, productivity or customer satisfaction. At Huthwaite ROI is not something that happens after the event.
We measure all the way through a project to help identify where best to allocate resources, where to make adjustments and where future investments should be made. We measure the impact of the behavioural change at every stage to build up a true gauge of effectiveness.
Before: Measurement begins before we do anything else.
We understand your objectives. Sometimes clients come to us with a clear and defined knowledge of what they want. Other times they invite us to help them clarify their thinking. Either way we review your objectives and are not afraid to challenge a preferred approach if we believe something can be achieved in a better way. We collect data on a number of your live commercial interactions, record the outcomes and then benchmark your current sales skills against our model of excellence.
During: We compare your current sales skills to the behaviours needed to meet your objectives and identify the areas that need to improve.
After: We show you how to provide short and long-term reinforcement of your new skills. We can also help integrate our methodologies into your internal systems and processes to ensure sustained change and continued results.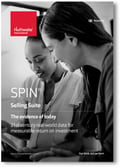 21st century real-world data for measurable return on investment.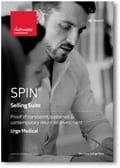 Proof of consistent, sustained and contemporary return on investment.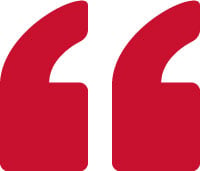 "This is the best sales training programme I have come across. It is certainly the most effective development programme we have implemented in WF. The financial performance results speak for themselves. Yet, apart from the obvious rewards of increased sales and gross profit improvement, one of the greatest benefits has been the change in attitude of our Business Development Managers."
WF Senate
Many of the top negotiators in the world are trained by Huthwaite International. They prefer to stay anonymous. Their skills are a powerful advantage their opponents don't see coming.
It's not uncommon for the investment in a Huthwaite negotiation programme to be returned (and more) in the very next deal. The gains and savings our clients around the world have made run into millions. We helped one global energy supplier save £37 million in a single negotiation.
A skills development programme in Negotiation from Huthwaite will help your company to:
Avoid concessions in major sales
Save costs in major purchases
Increase margins
Achieve a common, worldclass negotiation approach and language across different teams
Increase confidence in complex scenarios
Cementing equitable relations with strategic partners
Develop an unseen competitive advantage.
How the world's largest organisations are improving their corporate negotiation performance with real world examples.
Huthwaite International's biggest ever global survey into the tactics and behaviours deemed effective at the negotiating table.
Whether you are a CEO or a telephone operative in a call centre, the ability to communicate well is the cornerstone of professional success. It's an important investment.
The great news is that – irrespective of whether you want your company to have more successful managers, people who can handle conflict better, teams better able to influence colleagues and clients, or good communicators generally – effective communication is not a subjective thing, it isn't a natural ability that some people are just born with and it has little to do with personality. It's a defined behaviour that can be learnt.Through our extensive observational research we have identified the behaviours present in successful communication. We know what effective verbal communication is and what it looks and sounds like. Using our Verbal Behavioural Analysis (VBA) model we can record, analyse and interpret you and/or your team's verbal communication behaviour, compare it with our success profile, show you where you are and where you need to be and give you the tools to take you to the highest level.
Improving your long term skills on a Huthwaite VBA Communication programme.
We always begin VBA programmes with a thorough, practical grounding in what the core communicating behaviours are and how they can be applied. We make sure that participants can practise them with confidence and self-awareness before looking at how to apply them in specific workplace scenarios.
At Huthwaite we don't just teach short term skills, we work with our clients to facilitate long term behaviour change. So as with all our programmes we don't assume that a couple of days together in a training room will revolutionise your communications overnight. We work with you to reinforce and measure the newly acquired skills so that over time they become a learned and permanent behaviour and your organisation continues to achieve a return on investment long into the future.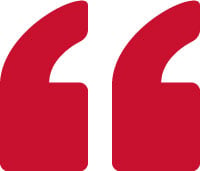 "It was enlightening to be able to identify the different attributes of the people in a room. Learning how to be able to interact with each individual to get the best out of them and how to contribute to get the best from a meeting is invaluable. I found the Behaviour Analysis fascinating. Understanding how to structure your input and manage your own contributions and those of others, to achieve a positive outcome is really beneficial."
Ian Gaitley – Head of Sales, Net Evidenced