Sales training
Our Sales training solutions are designed to support organisations where they need it most, or work holistically to strengthen each stage of the prospect development process.
Our suite of sales training programmes includes the world-renowned SPIN® Selling – a sales method proven to be highly successful with many global sales organisations. A brief description of our sales training solutions can be found below along with links to more details.
Essential sales training for: Inside sales teams, technical specialists, consultative sellers and large, complex sales account teams.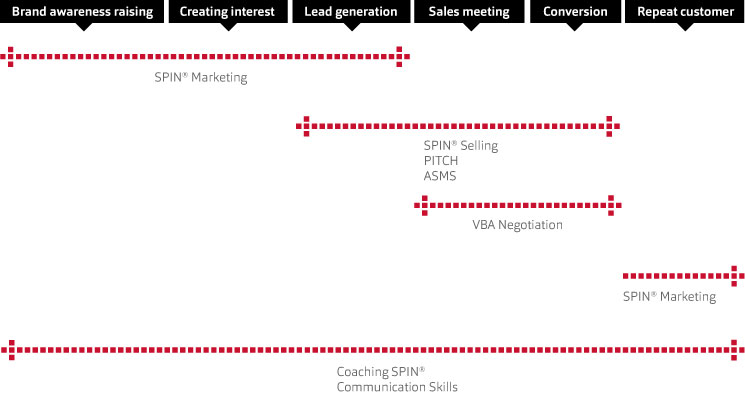 We also place emphasis on Negotiation training programmes to ensure your teams do enough to make the final cut without compromising the final deal.
Our role is to support you where you are now and be ready to take you to the next level, by providing industry-leading sales training if you decide that's right for you.